Sunbelt Sells More Businesses Than Anyone In The World
#1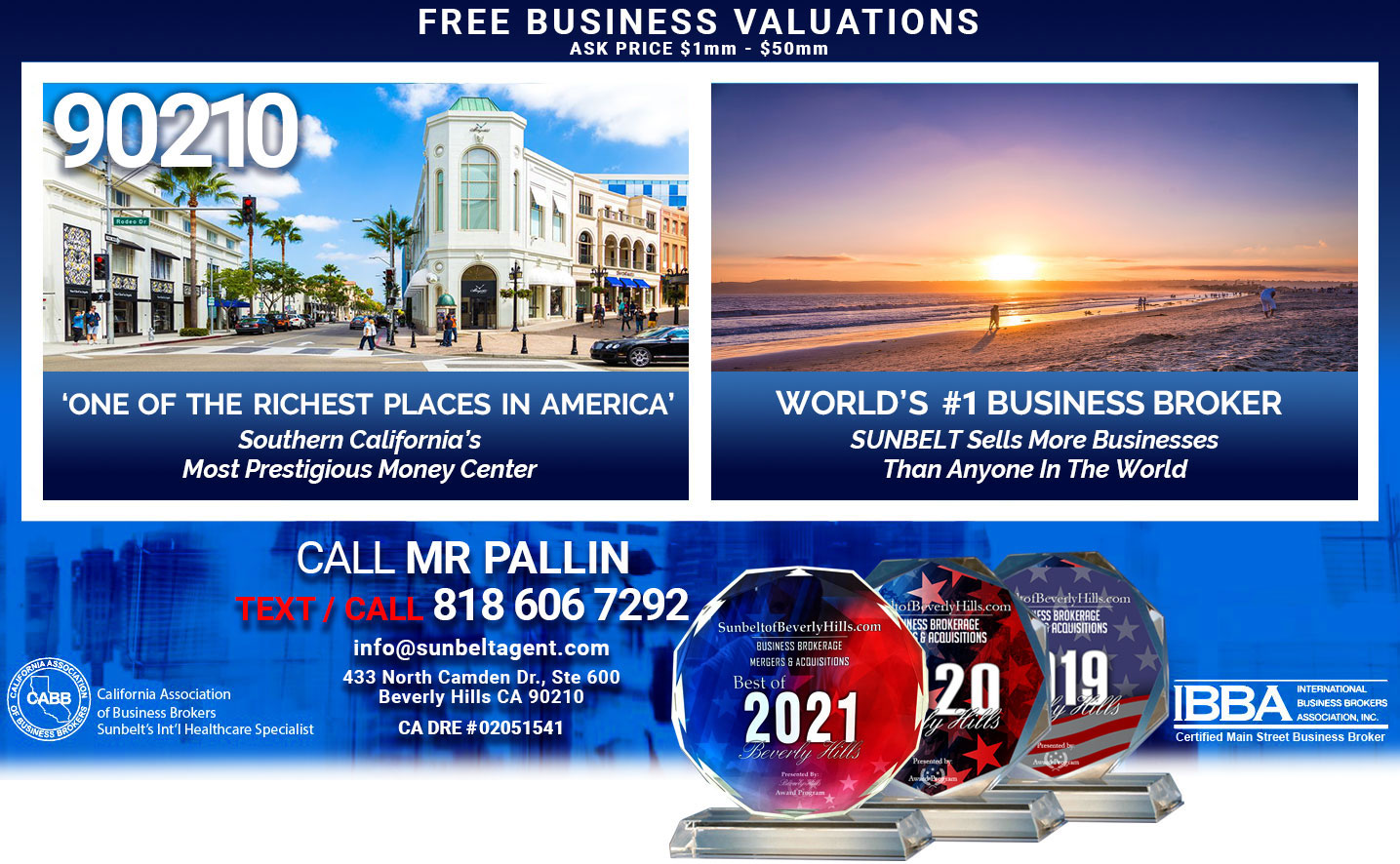 A Business Broker in California
That Will Strive for the Highest Sale Price!
Free Business Valuations (Ask Price: $1MM–$20MM)
Sunbelt of Beverly Hills Operates in One of the World's Most Prestigious & Affluent Money Centers
Owner/CEO Sunbelt of Beverly Hills Has 45+ Years of Transactional Experience
Sunbelt Operates the World's Largest Proprietary Business Listing Site
Let's Discuss Your Business's Most Probable Sales Price
Are you searching for a business broker in California to find the answer to the big question of "What is my business worth?" Always remember that you must join hands with an experienced and professional provider of business brokerage services to get the best value for your business. Sunbelt of Beverly Hills is one of the most credible service providers offering business valuation services.
For Your Free Business Valuations Through a Credible Business Broker in California
Sunbelt of Beverly Hills takes great pride in introducing itself as the perfect answer to the big question of "How do I get a free business valuation?" that arises in every business owner who is looking for help to get the value of their business and help them fetch the best price.
Working with us will help you find all answers to, "How do I get the most probable sales price?
The business selling process practiced by Sunbelt of Beverly Hills is simple, transparent, and absolutely pain-free. The first step involved in the sale process is to call the concerned team. Secondly, the team will arrange for meetings to discuss the entire business and your expectations on the value for the business that you seek. Once detailed discussions on the situation, timeline, and goals are done, the experts will disclose the estimated sale price.